HOTEL INFORMATION - BALLY'S LAS VEGAS HOTEL AND CASINO
Welcome to Bally's Las Vegas.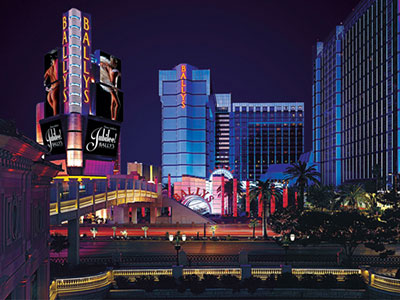 For nearly 30 years, Bally's has been the pulsating soul of a neon city that refuses to sleep. With its unwavering service, comprehensive dining and signature style this jewel of the Las Vegas Strip has attracted high-rollers from around the world. See for yourself why Bally's embodies the spirit of classic Las Vegas.
Join the excitement and experience classic Las Vegas at its best. Bally's features popular Vegas casino games, modern slot machines, poker, and much more.
Featuring a variety of exciting Las Vegas entertainment, Bally's Las Vegas welcomes audiences of all tastes. Purchase your Las Vegas show tickets and be a part of the action at Bally's Las Vegas.
From upscale dining like Bally's Steakhouse's Sterling Brunch to casual eats including Mexican, American, and Asian cuisine, Bally's offers an impressive selection of Las Vegas restaurants.
If you're looking for fun things to do in Vegas, Bally's Las Vegas welcomes all guests with endless options. These are just some of the things to do:
SPA – The Bally's Las Vegas Spa is a secluded retreat at the center of the action, offering massages, facials, body treatments, and more.
POOL – The heated swimming area at the Bally's pool ensures that the water is always refreshing year round. There is a game room and music provided by DJs throughout the day. Private cabanas are also available at the Blu Pool for guests who prefer a space of their own, complete with a TV, refrigerator, telephone, and many other special features.
RESTAURANTS – From fine dining at the Steakhouse to casual fare at Sidewalk Café, Bally's offers a wide variety of dining choices.
SHOWS – At Bally's Las Vegas you can experience the best Las Vegas shows, the premier Las Vegas entertainment, events and experiences. It's been more than 30 years since its debut, and Donn Arden's lavish stage spectacular, Jubilee!, is still wowing audiences and winning awards year after year. Jubilee! is a classic Las Vegas production – in fact, it's the last authentic showgirl revue in the city and remains synonymous with Las Vegas and Bally's!
If you would like to preview the property and all of its amenities please visit [www.caesars.com/ballys-las-vegas].


HOTEL LOCATION

Bally's Las Vegas is just 3.97 miles (10 minutes) from the McCarran International Airport.
Bally's Las Vegas
3645 Las Vegas Blvd South
Las Vegas, NV 89109-4321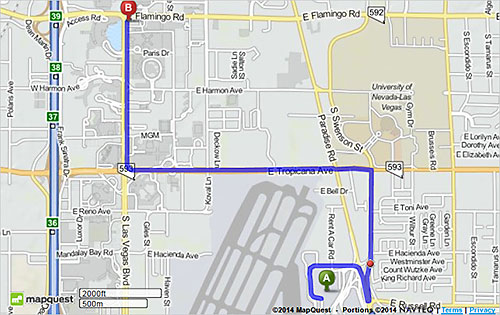 RESERVATION INFORMATION
Bally's Las Vegas Hotel and Casino offered special rates to people booking for the HOP and HK UK event. We had a small number of rooms available in our block for this event. Friday and Saturday nights (October 24–25, 2014) were priced at $139, plus tax/fees per night. Six nights before and after the event were available at a rate of $69, plus tax/fees per night.
Reservations at our group rate were honored from October 21–28, 2014.
Should you have any questions regarding hotel reservation policies, please contact the hotel directly.

HIGH ROLLERS HARMONY KINGDOM REUNION

BALLY'S LAS VEGAS HOTEL AND CASINO