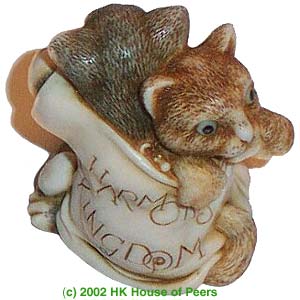 Stuffed Shirt Prototype

The HK House of Peers and Harmony Kingdom offered you the opportunity to own this prototype of the Mini Treasure Jest Stuffed Shirt, carved by Harmony Kingdom Master Carver Peter Calvesbert and produced at England's Wimberley Mills.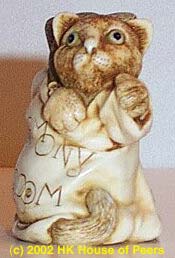 These adorable cats are stuffed into a Harmony Kingdom World Tour T-shirt. One side of the shirt has the Harmony Kingdom logo, the other lists some of the places Peter hoped to visit on his fantasy world tour!
Stuffed Shirt is a completely solid prototype, made during an early stage of the design and production process. Unlike the Mini Treasure Jest box version which will be released this Spring, the piece does not have a raised base.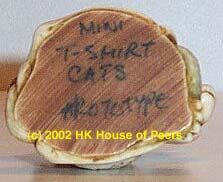 Peter's signature mouse is tucked into the shirt too, near the brown cat. The base is marked MINI T-SHIRT CATS PROTOTYPE.
The HK House of Peers will use the funds raised in this auction to assist the independent HK collector clubs and to support national collector events.


This auction was held on


and ended February 10, 2002
raising $515.00 for HOP


Harmony Kingdom Prototype – Stuffed Shirt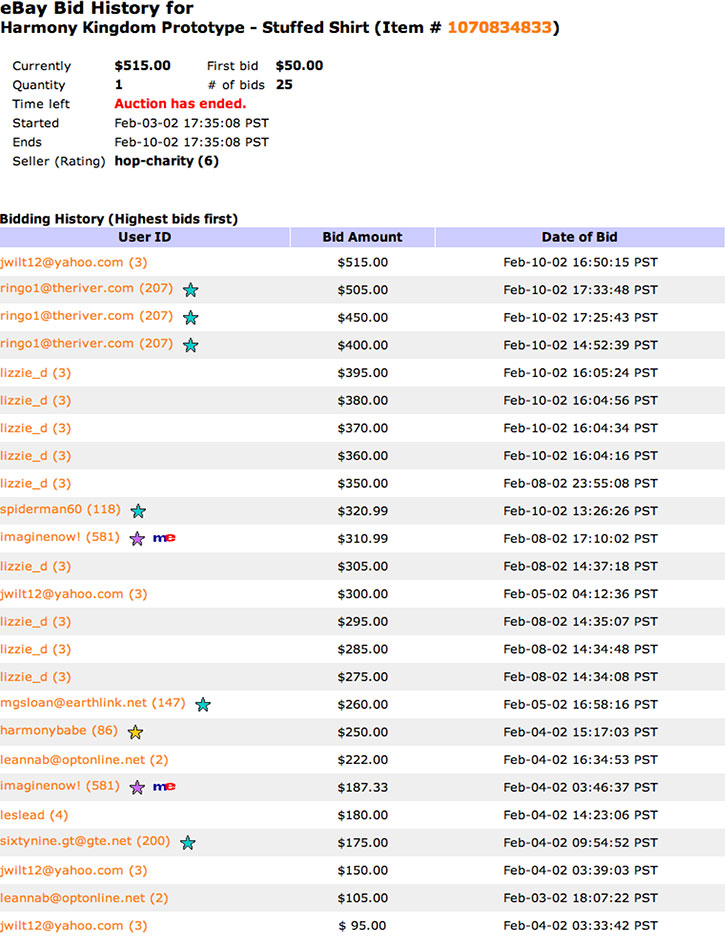 There was no reserve on this auction.

Congratulations!
'jwilt12@yahoo.com'